From now on sitting is dynamic
Joints, nerves, organs; they are pushed into a position during sitting that can lead to various complications. We clearly do not do our body any favors by sitting in a static sitting position. O4 has the solution for you: Flow. Say hello to Flow from O4: the adjustable wheelchair. The dynamics of Flow allow energy to flow and give your body the movement it needs.
The chairs from O4 are designed in such a way that you can adjust your seating position at any time, even while riding. We call it dynamic sitting. Need to reach something on top of the shelf? With a smooth movement, you lift yourself up. Want an active posture for writing? In a blink of an eye, you can choose an active sitting position. Need to lean back for a moment? Flow moves with you. And it's precisely this mobility that allows you to experience more energy and flexibility at the end of the day.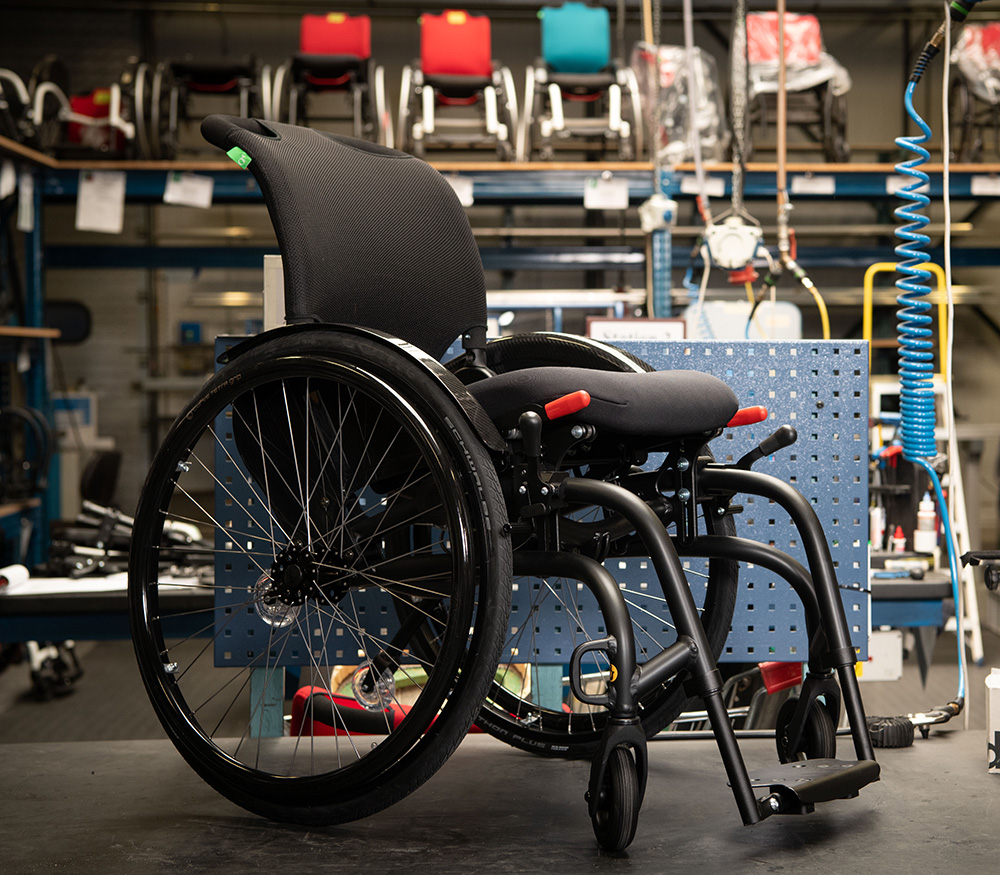 Dynamic sitting: the power of adjustablity
The system that is developed by O4 is unparalleled in the world of wheelchairs. It is a unique combination of a super strong frame that is perfectly tailored to your measurements, along with the power of adjustability. Firstly, this adjustability allows the occupational therapist, rehabilitation specialist, or dealer to easily and accurately set the basic adjustments for you. Then as the rider, you can easily adjust your seating area at multiple points, even while riding, with a simple movement.
Look beyond weight
Nowadays, there is a big focus on weight. This is associated with agility, low rolling resistance, and therefore less energy loss. However, we believe that most energy and agility is lost due to incorrect – and often static – sitting. Our patented dynamic seating system doesn't make us the lightest on the market, but more than compensates for it by improving your overall well-being. Your result: more energy, more agility, and a greater range. And these are enough compelling reasons to choose the lightweight O4.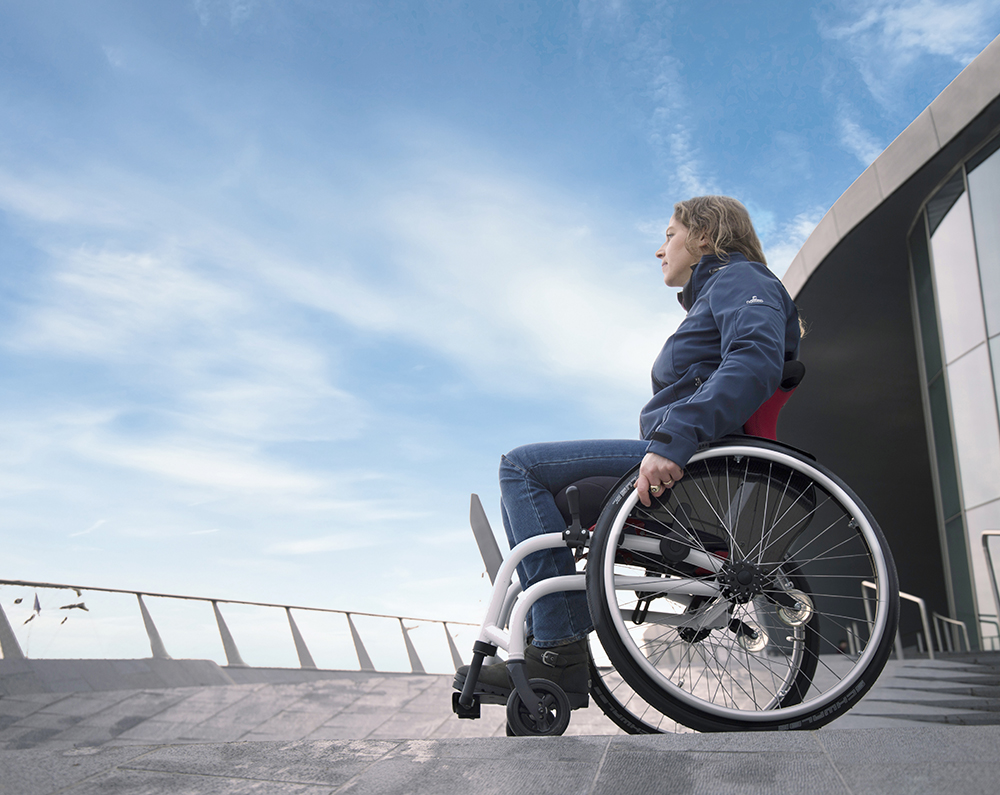 Injury-free wheelchair riding
Creating 100% healthy wheelchairs is our main goal. You should be able to sit and roll without injuries. Together with your wheelchair supplier, we ensure that the primary dimensions of your wheelchair are correct. That is a basic requirement. In addition, your wheelchair can be equipped with our ergo-dynamic seating solution. Thanks to our special RCA-Seat-System, your back is constantly activated and dynamically supported. This allows you to effortlessly generate more strength. And with our shock-absorbing seat, built with Seat-E-Lastica, your entire body is relieved. There is good pressure distribution. Moreover, impacts and shocks are absorbed by the wheelchair, not by you.