Sitting still was never an option
Imagine working for many years in the assistive devices industry. And you witness up close how people who, due to a physical or energetic limitation, are forced to use a wheelchair for mobility face a new problem. Namely, the physical discomfort that arises from sitting in the same position for extended periods of time. What do you do then? Our founder, Stef Beumer, didn't just accept it and took matters into his own hands with a game-changer.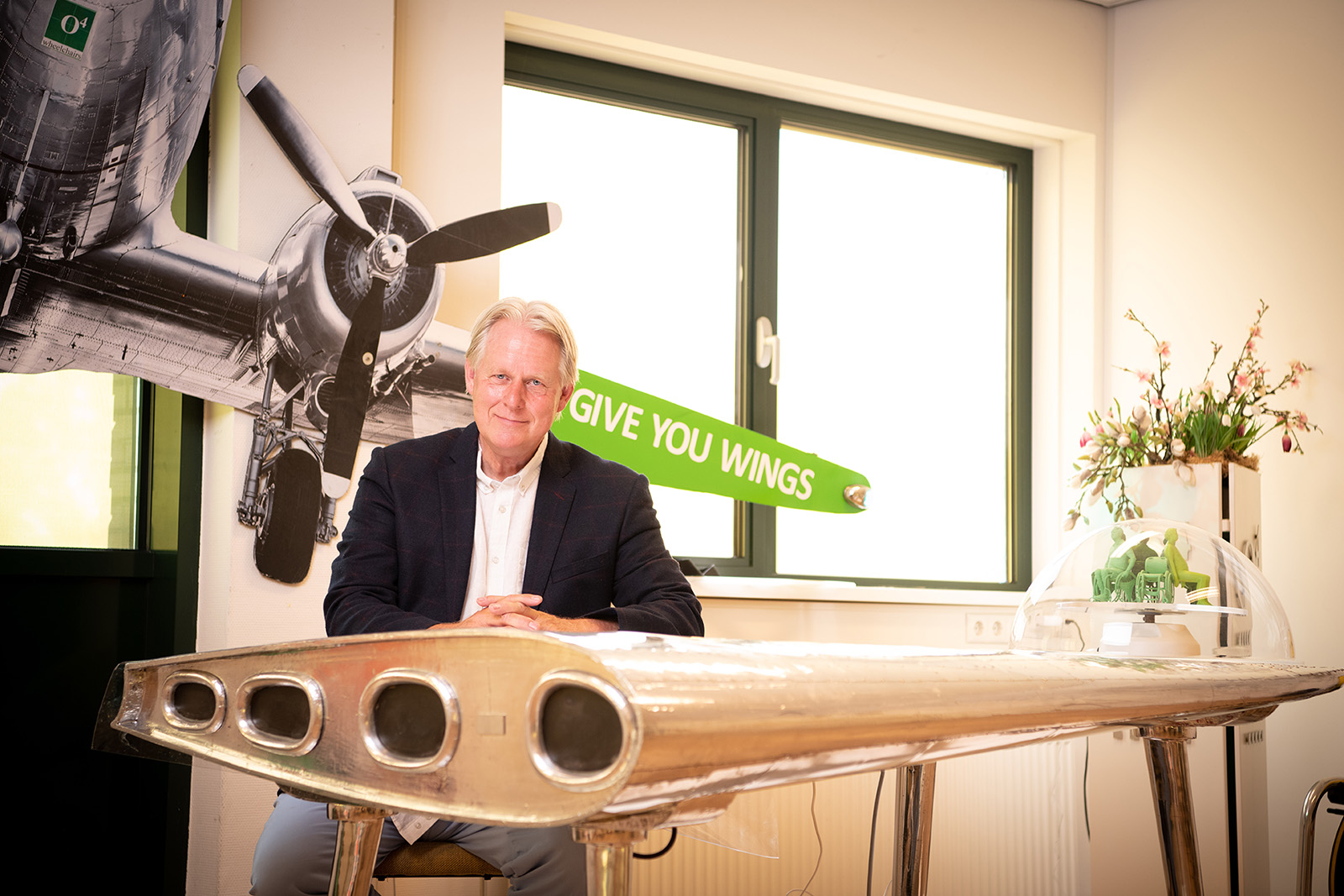 In 2004, Stef decided to use his vast experience to design a revolutionary seating system; a system that enables 'dynamic sitting'. The first prototypes were extensively tested. Experienced wheelchair users, affiliated with national sports associations for people with disabilities, tested our models. By carefully listening to wheelchair users and wheelchair specialists, we collaborated with them to develop an innovative wheelchair. Gradually, a wheelchair emerged that proved to be an absolute game-changer and created hundreds of ambassadors over the past decades.
Experience the energy of dynamic sitting
Over the years, the unique seating system has been further perfected and is now known as the FLOW SEAT SYSTEM. The system provides excellent support when you, despite your limitation, want to actively shape your life. Whether it's working, shopping, studying, enjoying nature, or exploring the city: the O4 FLOW literally keeps you moving.
All wheelchair models from O4 Wheelchairs have a unique combination of features:
Low seat pressure
Low rolling resistance
High adjustability
Easy adjustability
High shock absorption