Contact and customer service
Do you have any questions about our products or do you want to get in touch with us? Please feel free to contact us via email (info@o4wheelchairs.com for general information, sales@o4wheelchairs.com for sales) or by phone at +31 (0)315 396 900. For more information about our contact details and availability, please refer to our contact page.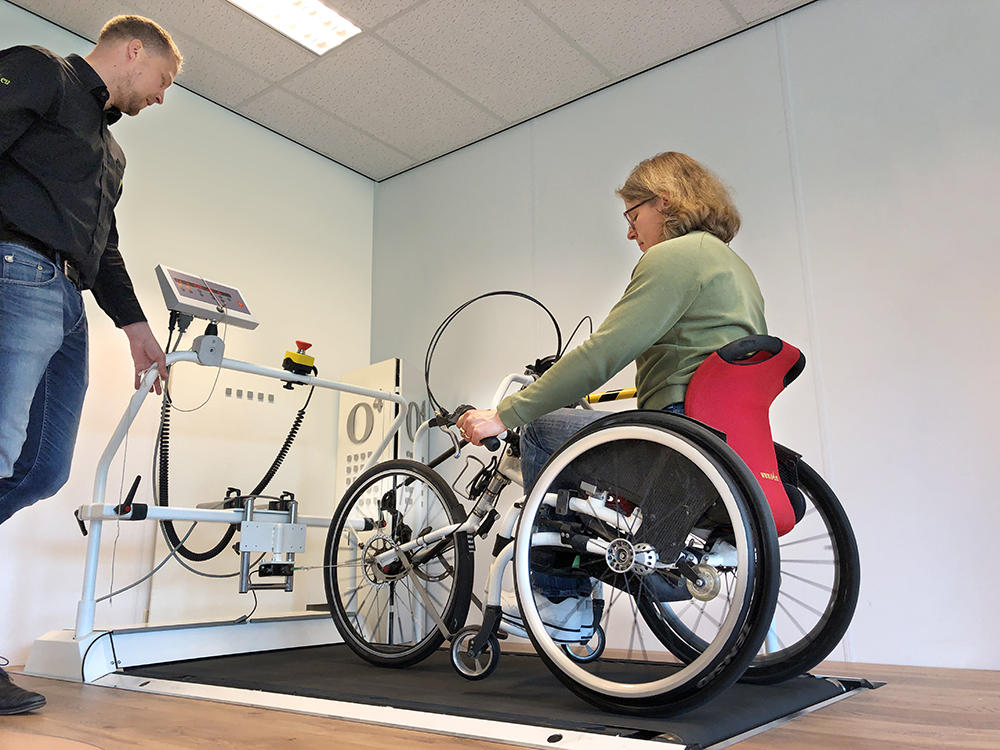 Trying out wheelchairs at the O4 Experience Center
Would you like to try out our wheelchairs without any obligations? Visit our O4 Experience Center in Varsseveld. Make an appointment through our contact section and discover how our wheelchairs ride and how comfortable they are. For more information about our Experience Center and making an appointment, please refer to our wheelchair fitting page.
Frequently Asked Questions (FAQ)
Do you have a question? Check out our frequently asked questions page for answers to questions about applying for a wheelchair through the WMO or a PGB, reimbursements, return policies, and more. If you have specific questions that are not answered, please contact us. Visit our FAQ page for more information.