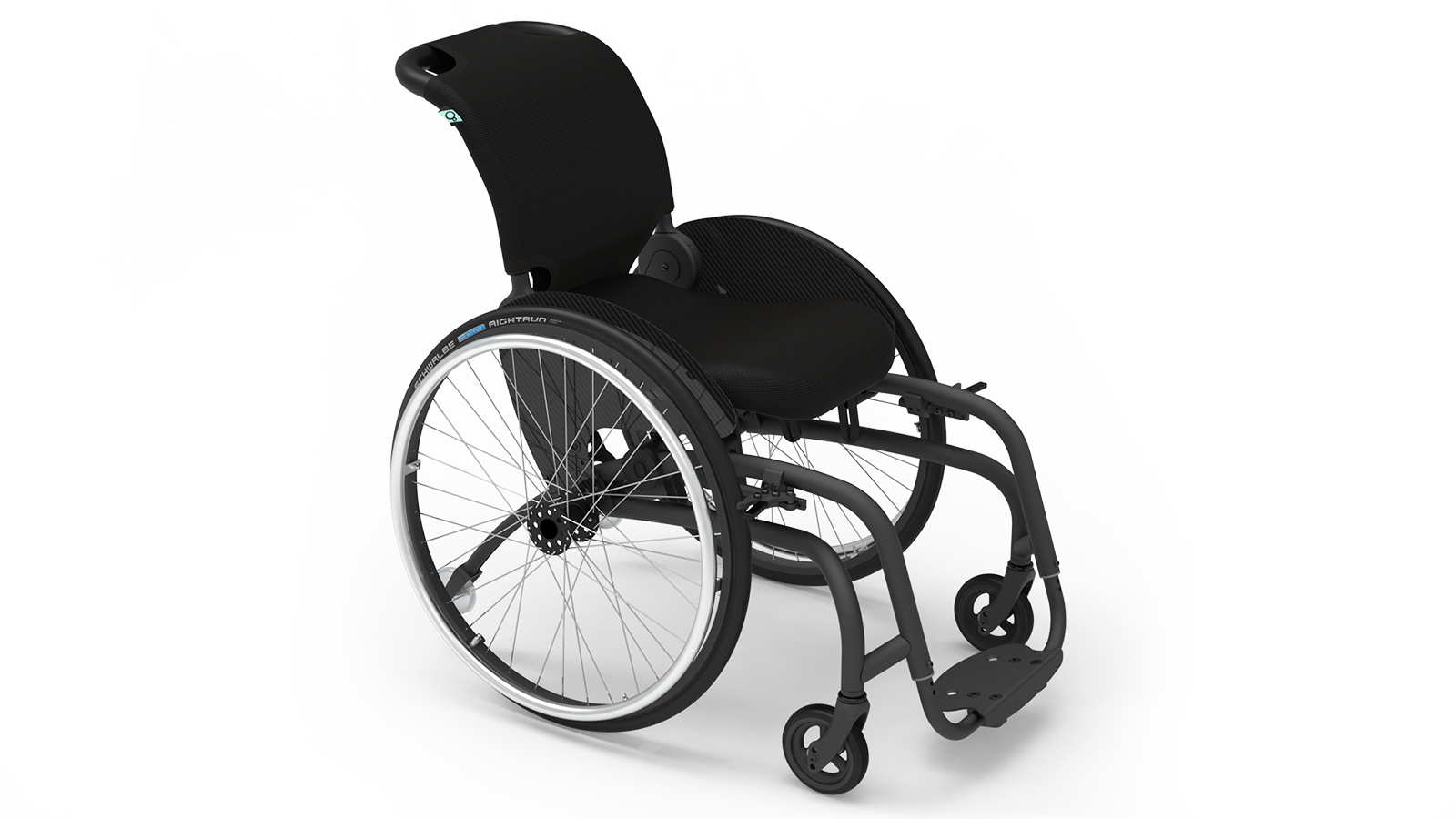 Enhanced and comfortable driving with
Flow Original
The Flow Original is characterized by its sleek curved and super strong double-tube box frame. This makes the wheelchair more robust than other types and because of that it is able to carry a user weight of up to 120 kg. In addition, we offer the possibility of extra reinforced construction, making it capable of carrying a weight of up to 160 kg.
Benefits of the Flow Original wheelchair:
Strong aluminum boxframe for a user weight of up to 120 kg;
Optionally reinforced to a user weight of up to 160 kg;
Low rolling resistance due to balance adjustment;
Comfortable and smooth driving thanks to excellent shock absorption;
Integrated anti-tip safety feature in the frame;
Fully customized
Easy to shrink and transport.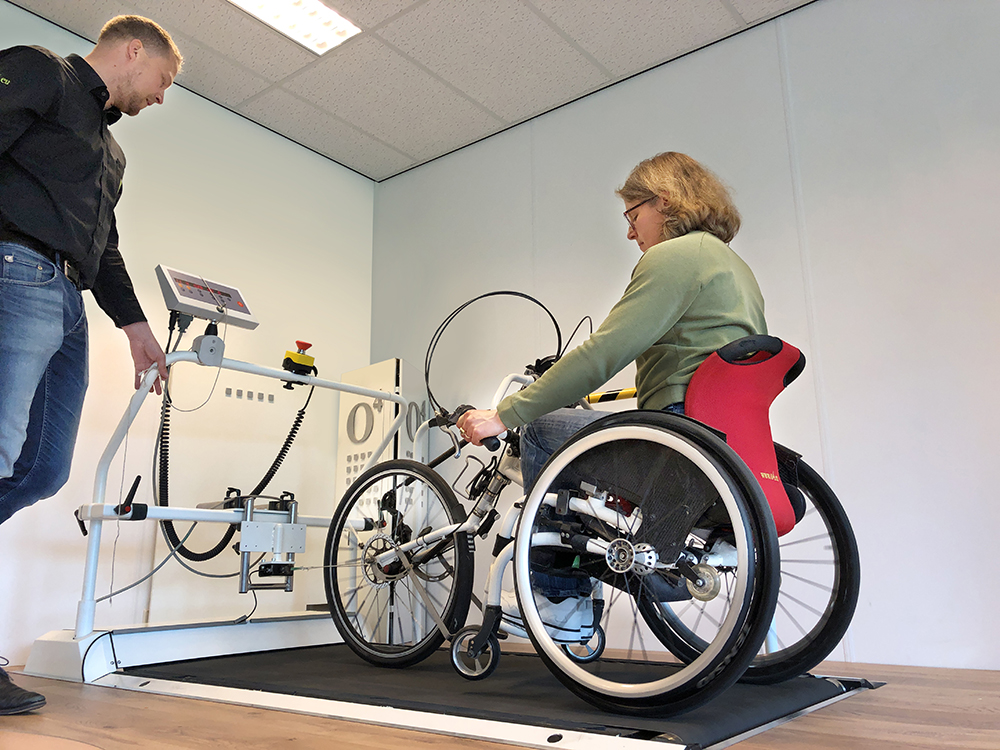 One-arm-drive
For wheelchair users with hemiplegia, the Flow Original can be equipped with a one-arm drive or hemi-steering. The almost torsion-resistant frame ensures a particularly stable and maneuverable wheelchair even with one-sided propulsion.
Balance adjustment: determine your driving characteristics
The Flow Original drives pleasantly light and smooth. The seating comfort is realized by the ergonomic Flow Seat System. This highly-rated seating system is firmly attached to the boxframe with a four-point attachment system. This clamp system makes it possible to adjust the position of the seat relative to the (rear) wheels continuously. You change the balance adjustment of the wheelchair and determine how light a wheelchair drives. In general, the following applies: the more of the body weight balanced over the rear wheels, the lighter the wheelchair drives.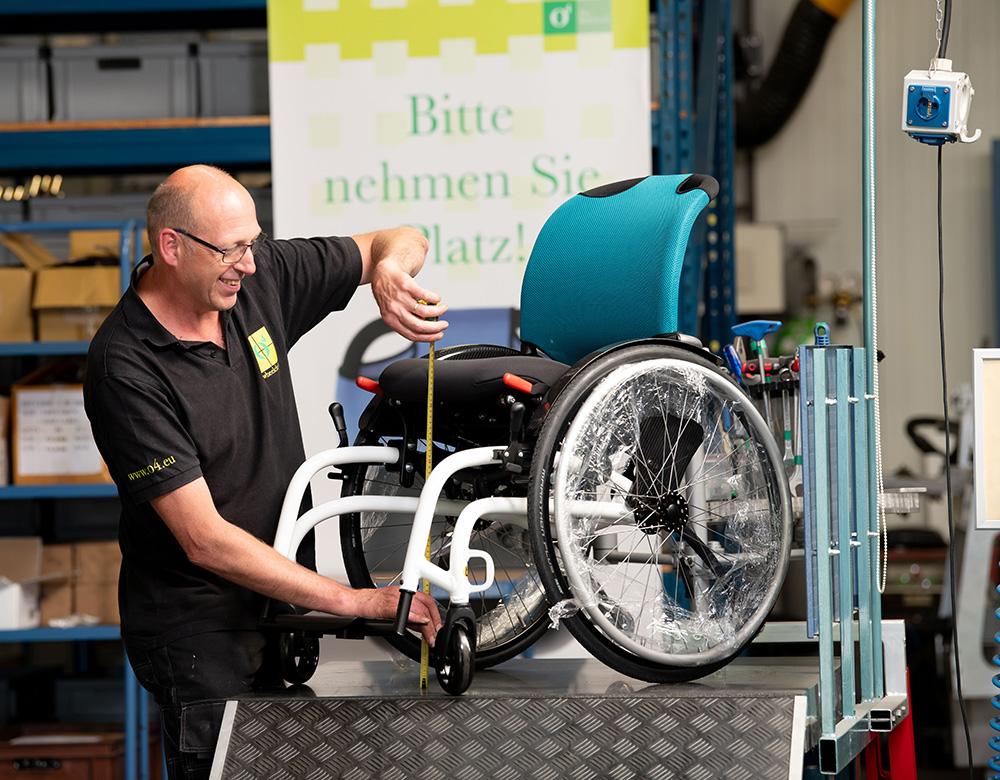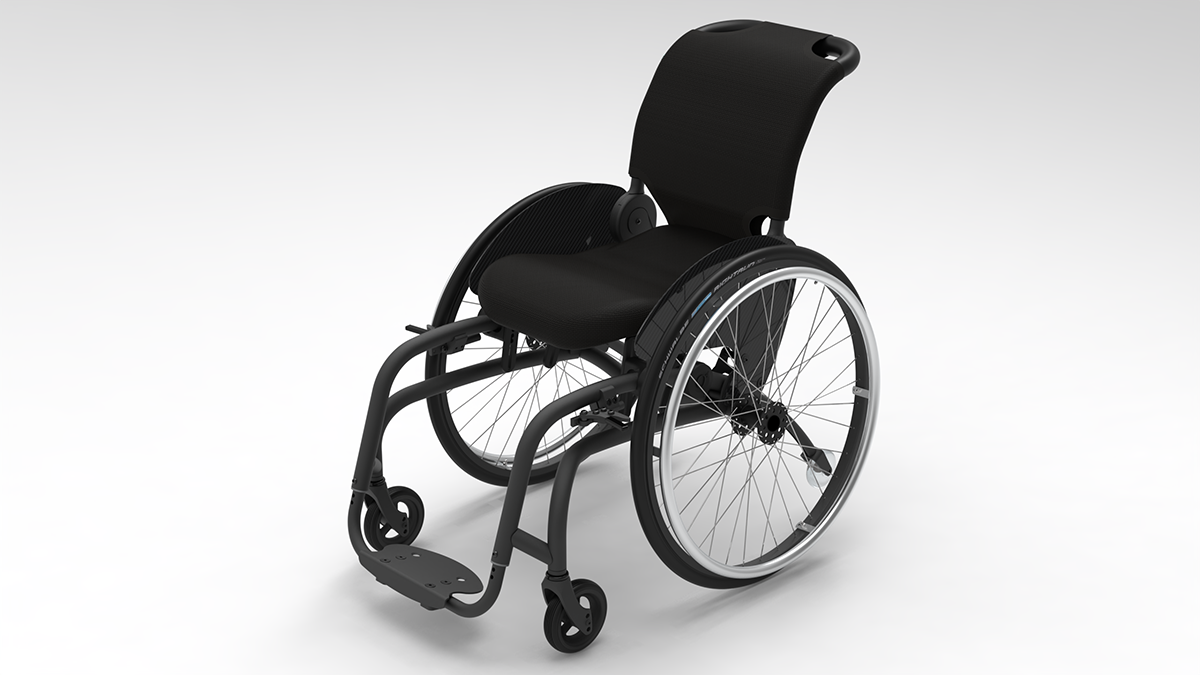 Active versus passive
An active setting with the lightest driving characteristics may seem ideal, but it can also lead to too much weight going to the rear wheels. The wheelchair then constantly tends to tip backwards. A setting that is too pasive in which the weight is more forward, however, can lead to "heavy driving". It is important to find a personal setting with as little front wheel pressure as possible, but where you still feel safe. The easy adjustment of Flow makes this possible!
Specifications
Flow Original wheelchair
Weight

Maximum load 160 kg

Seat width

29.0 cm – 59 cm

Seat depth

35 cm – 50.0 cm

Seat height

Front: 45.0 cm – 62.0 cm
Back: 43.0 cm – 61.0 cm

Backrest height

35.0 cm, 40.0 cm, 45.0 cm, 50.0 cm
Ready to expand your world?
Download your brochure here, or look at the specifications.